VERY IMPORTANT: Corrected and Improved ROMS Nested Algorithms
Description
This is a very important update of ROMS nesting algorithm. In particular, this is an update to the nesting algorithms for the Refinement Grids Super-Class.
This is an early holidays and end-of-the-year gift for all of you, cheers...
Instead of giving you information here about the changes, please read the ​following posting in the ROMS forum. It will be more visible in the ROMS Forum.
We also added several pages to ​WikiROMS describing several examples and configuration with the LAKE_JERSEY examples.
---
WARNINGS:
In order to use this new version of the nesting algorithms, you need to update your ROMS Matlab repository and recompute the input nested grids connectivity (NGC) NetCDF file. Check

​

src:ticket:652 for more information.
The nesting algorithms in ROMS are very complex. I highly recommend to start simple and see how the solution evolves and then add complexity to your application. Please, do not be impatient and greedy setting up your more complex nesting application. Build such application slowly so you can grasp the complexities of the region that you are modeling. My more complex example is showing below.
This is a two-way nesting with 3 refinement grid. For more information about this case check ​WikiROMS.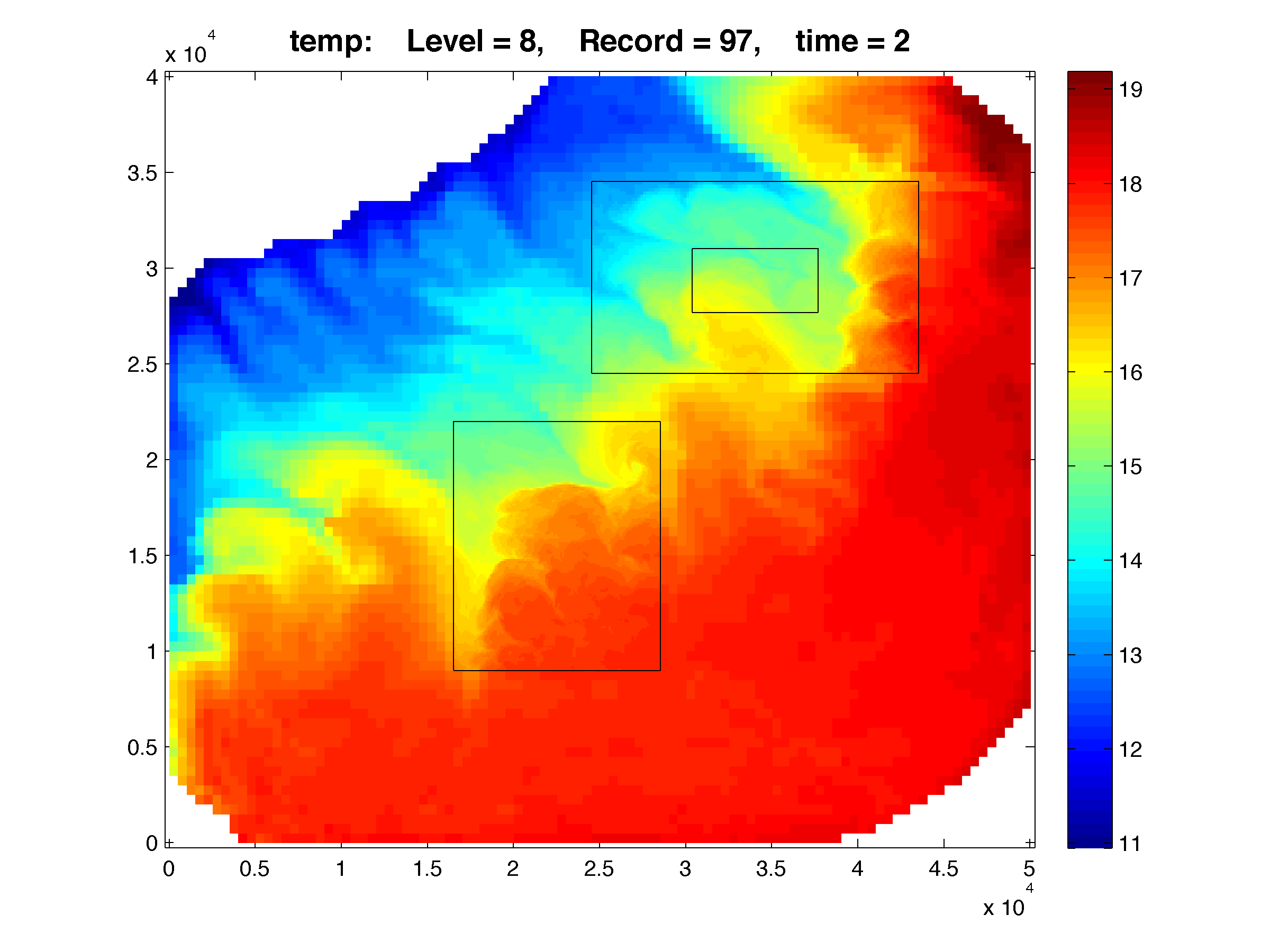 Change History
(1)
Resolution set to Done
Status changed from new to closed