Update ROMS vertical coodinates Matlab scripts
Updated several Matlab scripts to compute ROMS vertical coodinates to include new stretching function, Vstretching = 4:
depths.m: Computes ROMS depths associated with a NetCDF 3D variable.
scoord.m: Computes and plot ROMS vertical stretched coordinates.
set_depth.m: Computes ROMS depths for 3D variable during pre-processing.
stretching.m: Computes ROMS vertical coordinate stretching function.
Notice that the scoord.m an additional optional parameter Zzoom for the maximum depth of the surface zoom panel when plt=2, as shown in the figure below for Zzoom=200.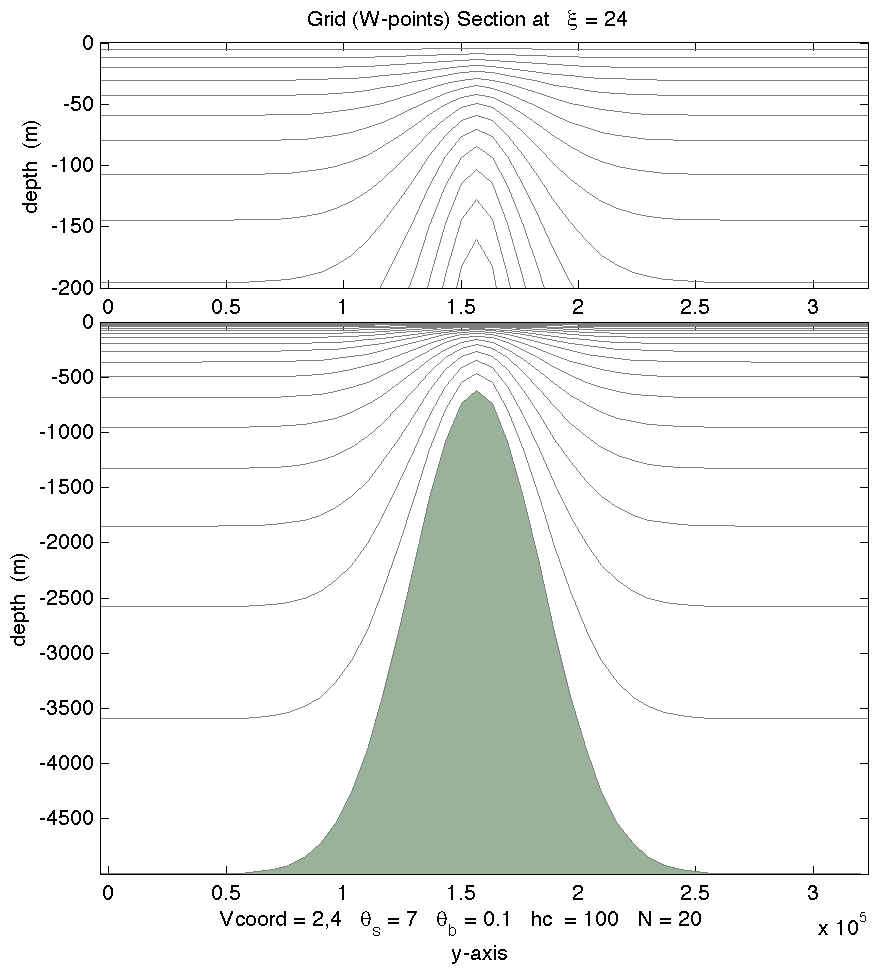 Change History
(1)
Description modified (diff)
Resolution set to Done
Status changed from new to closed