Approach
The strategy is to configure several nested grids to resolve passages within the Philippine straits. Currently, we have three grids: a north Pacific grid at 20km resolution, a southeast Asia grid at 10km resolution and a Philippine archipelago grid at 5km resolution. We expect to further down-scale the grids to 0.5-1.0km resolution in the study area.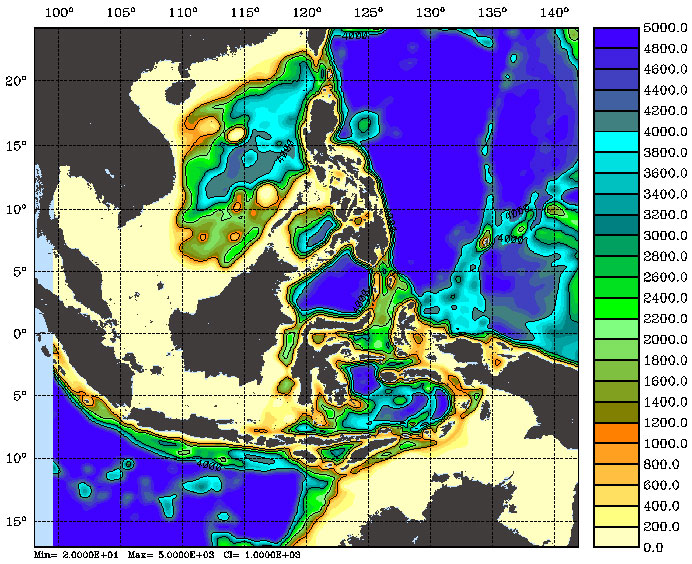 Southeast Asia Grid (10km), model bathymetry.
---
Philippine Archipelago Grid (5km), model bathymetry.
---
Below are a few salinity figures from ROMS solutions using climatological forcing in the three grids.
North Pacific Salinity at 10m
---
Southeast Asia Salinity at 10m