Below you may find results from a
global ROMS
simulation with climatological forcing started from rest. After 12 years spin-up, all main ocean currents are noticeable. Even at depth the Equatorial counter-current is seen flowing eastward. These results/grid/forcing etc are from an early spin-up test in January 2005. Grid and forcing continue to be updated and improved (October 2005).
Horizontal Resolution
: 0.8º zonal; 0.4 to 0.6º meridional
Vertical Resolution
: 20 s-levels (terrain-following).
Forcing
: Currently under climatological forcing (NCEP).
Figure 1
: December SST and surface flow for the Gulf Stream, Loop Current, and Labrador Current.
Figure 2
: December Kuroshio and Oyashio currents.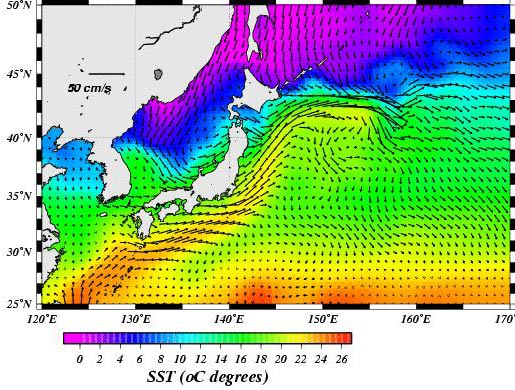 Figure 3
: December Malvinas-Brazil confluence area.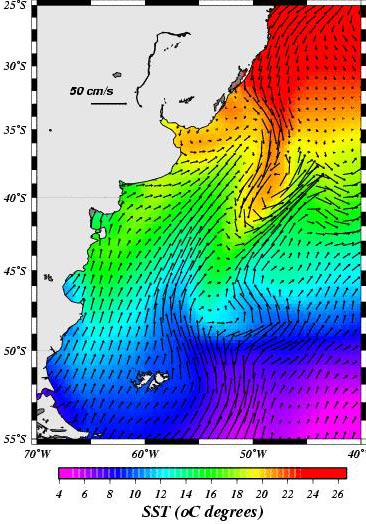 Figure 4
: Tropical Pacific.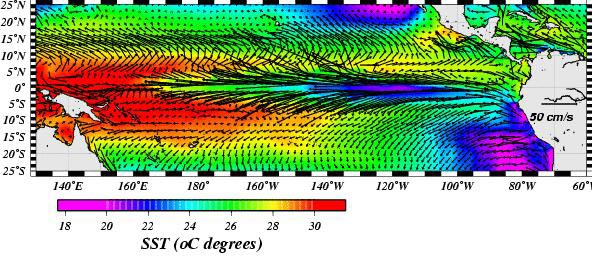 Figure 5
: Agulhas and Benguela Currents Northern flank of the ACC (December).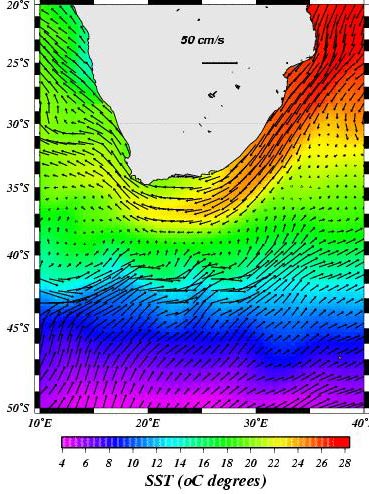 Figure 6
: Norwegian and East Greenland Currents (December).
Figure 7:
Annual mean Salinity of the N. Pacific Intermediate Water (depths range from 300 to 800 m). Definition: Salinity Minimum in a given salinity range.