I've been trying to set up a run that includes an area with large tides. It's been interesting and it continues to be interesting. We've added the WET_DRY option and fixed the biology blow-ups. However, there are still intermittent problems I don't understand. I put in some stations in order to monitor the previous tidal blow ups and I've managed to capture something odd. Here is the total water column depth for the "bad" station and some of its neighbors:
What follows next are three different surface temperature timeseries for exactly the same executable, three different runs: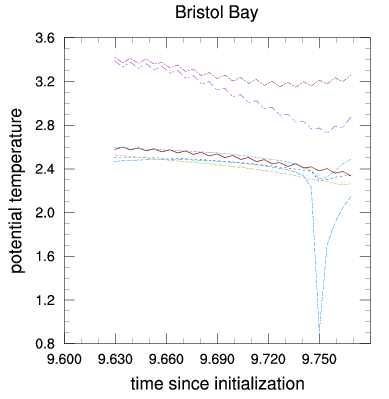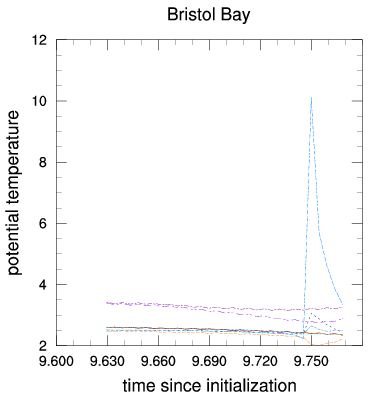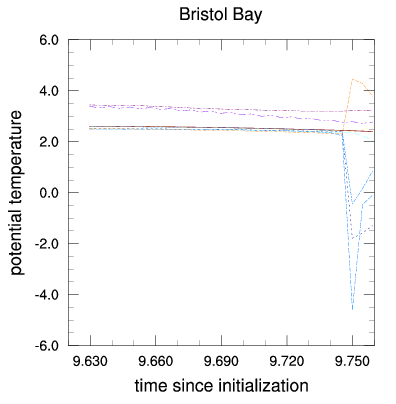 The last of these caused the model to blow up while the first two did not. I believe the time and place of the trouble would have a negative water depth without the WET_DRY option. Is there some place in the tracer code that needs to check against the wet-dry mask? I'm not even sure that mask is reading as dry at the time of the 3D timestep. Has anyone else seen anything like this?